From the Today Show*, that bastion of feminism, comes a tip for putting on a bracelet alone: paperclips!
Twist it into an s and use it as an extender to hold the bracelet as you clasp.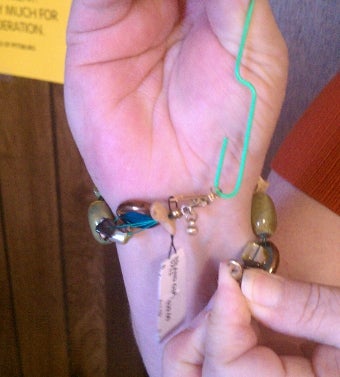 Perfect for the independent office supply hoarder.
I'm sure when I'm feeling sad sacky I'll still manage to feel bad that I'm staring into a paperclip putting on my bracelet instead of the eyes of a handsome man, but it's better than nothing.
*from the Today show and apparently many other places. Photo credit: Lifehacker